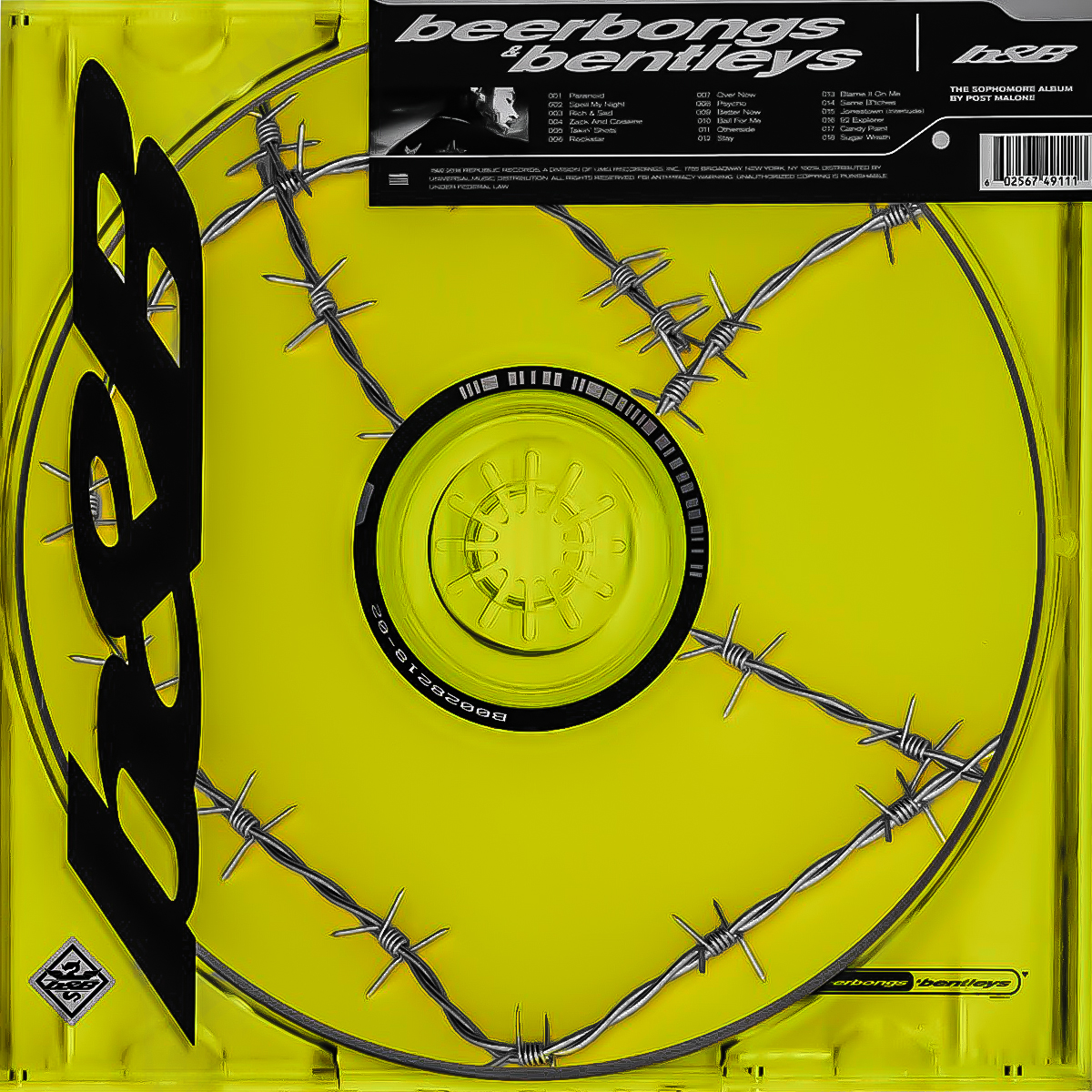 Get your on for the upcoming album beerbongs and bentleys by Post Malone. The beerbongs and bentleys Playlist.
Play
Do you want to submit music to this playlist? Click the button above to follow the playlist first!
beerbongs & bentleys – Post Malone Playlist on Spotify
After the immense success of his self-produced debut track White Iverson, Post Malone released his now Platinum-certified debut album Stoney. The album featured, among other tracks, the hit single Congratulations (feat. Quavo) produced by Metro Boomin. During the final breaths of 2016 Post Malone changed his twitter name to "beerbongs & bentleys" and the speculation was almost instant. He later confirmed via tweet that beerbongs & bentleys indeed was the name of his new project, expected to release in november of 2017 according to Genius.com.
On September 15th, the first track from the project appeared, rockstar featuring 21 Savage and production from Tank God and Louis Bell. In his verse, 21 his sexual extravaganzas with Hollywood Hills celebrities and compares himself to a "popstar" because of his success over the past year as an artist. Post Malone on the other hand deals with the expectations on his sophomore release after having a such massively successful debut album, with references to AC/DC's lead singer Bon Scott, who in in February 1980 drank himself to death at the age of 33 while the group were working on their now critically-acclaimed studio album Back in Black which was release a tribute to him.
That's a lot of things to reflect in a playlist, we did our best; but if you have any suggestions you can put them in the comments below.
Tracklist:
Paranoid
Spoil My Night (feat. Swae Lee)
Rich & Sad
Zach and Codiene
Takin' Shots
Rockstar (feat. 21 Savage)
Over Now
Psycho (feat. Ty Dolla $ign)
Better Now
Ball For Me (feat. Nicki Minaj)
Otherside
Stay
Blame It On Me
Same Bitches (feat. G-Eazy & YG)
Jonestown (Interlude)
92 Exploder
Candy Paint
Sugar Wraith