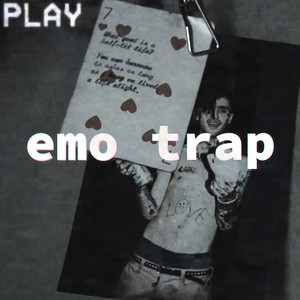 Over 30 great emo trap songs on Spotify with artists such as Lil Peep, Lil Tracy, hollowgang, Smrtdeath, Lil Lotus, Nedarb.
Play
Do you want to submit music to this playlist? Click the button above to follow the playlist first!
Emo Trap – Lil Peep, Juice WRLD, Lil Lotus, hollowgang, conwalk, Lil Xan, ColdHart Playlist on Spotify
r.i.p.
Playlist genres
Mood
Emo Trap – Lil Peep, Juice WRLD, Lil Lotus, hollowgang, conwalk, Lil Xan, ColdHart Artists
Cold Hart
,
Juice WRLD
,
Lil Aaron
,
Lil Lotus
,
Lil Xan
,
hollowgang
Type of Playlist
Editorial
Tastemaker
More info
Emo Trap – Lil Peep, Juice WRLD, Lil Lotus, hollowgang, conwalk, Lil Xan, ColdHart Playlist on YouTube