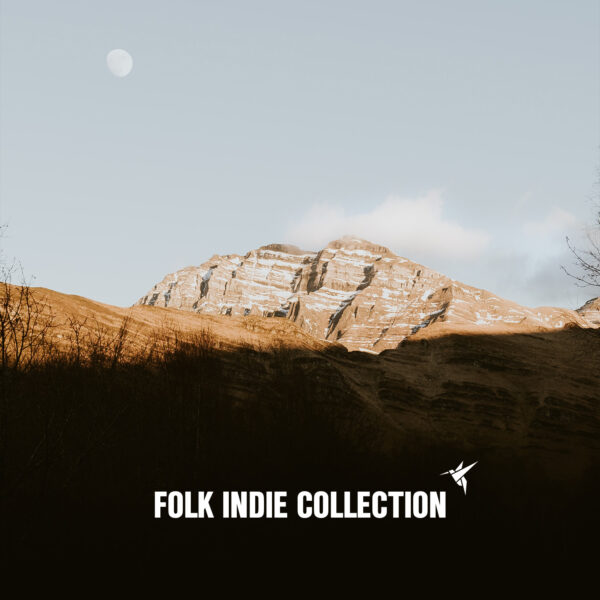 Smooth indie folk vibes — perfect for a slow weekday or peace and quiet after a pacy weekend ? Artists such as Lord Huron, Passenger, Vance Joy, Kodaline, Grouplove, George Ezra and Bon Iver. Featuring the top Indie Folk songs such as Riptide, All I Want, Budapest, Skinny Love, Heartbeats and more!
Play
Do you want to submit music to this playlist? Click the button above to follow the playlist first!
Folk Indie Collection Playlist on Spotify
Gathering an Indie Folk playlist is not an easy task. The genre has changed so much since its appearance in the 90s that it's hard to define it nowadays. But regardless of its variations, there's still a heart-warming, acoustic vibe to it that makes it recognizable.
When tracing the history of any music genre, you'll notice that there's always some kind of pioneer. A visionary who anticipated the sound that would come years (or even decades) later. In this case it was the then-unnoticed 70s British English Singer-Songwriter Nick Drake, with his album "Pink Moon".
A testimony of acoustic DIY-vibes from recent decades
After that, there would come several diffuse sparks here and there during the 80s, by artists like Sebadoh, Downy Mildew or The Frogs. However, their sound was still flirting with indie rock. Only the 90s wave of singer-songwriters influenced by contemporary folk and country would shape the modern definition of the genre. Ani DiFranco, Dan Bern, Elliot Smith & co. paved the way for the modern sound on our Indie Folk Playlist.
The current musical and cultural identity of indie folk can be traced back to the early 2000s. Two events marked the beginning of the genre as we now it. On one hand, the rise of a musical movement known as "New Weird America". Their influences from 60s psychedelic rock/folk brought back a preference for rich acoustic instrumentation and story-focused lyrics.
Meanwhile, the flourishing of indie-folk-oriented labels (Saddle Creek, Barsuk, Ramseur, Sub Pop) allowed for the international popularization of the music. The genre has become very musically flexible, with ensembles that go from one-man acts to entire bands. The instrumentation is quite varied as well: Some artists, like Jonas Lundvall, can use everything from classical instruments to synthesizers.
Our playlist brings you a wide variety of artists to give you an overview of what the genre stands for. The core idea of the singer-songwriter with acoustic guitar is present in acts like Ben Howard or Land of Trees. But we also included acts whose sound flirts with pop, like First Aid Kit.
Enjoy a peaceful dinner or relaxing Sunday morning with our modern indie folk selection!
Playlist genres
Alternative Country, Indie Folk
Mood
Folk Indie Collection Artists
Asgeir
,
Belle & Sebastian
,
Ben Howard
,
Conor Oberst
,
Dan Auerbach
,
Father John Misty
,
First Aid Kit
,
Jason Isbell
,
Jens Lekman
,
Jonas Lundvall
,
Keaton Henson
,
Land of Trees
,
Lord Huron
,
Megafaun
,
Passenger
,
Sparklehorse
,
Stu Larsen
,
The Avett Brothers
,
The Paper Kites
,
Wilco
,
William Fitzsimmons
,
Yo La Tengo
Type of Playlist
Editorial
More info
Folk Indie Collection Playlist on YouTube