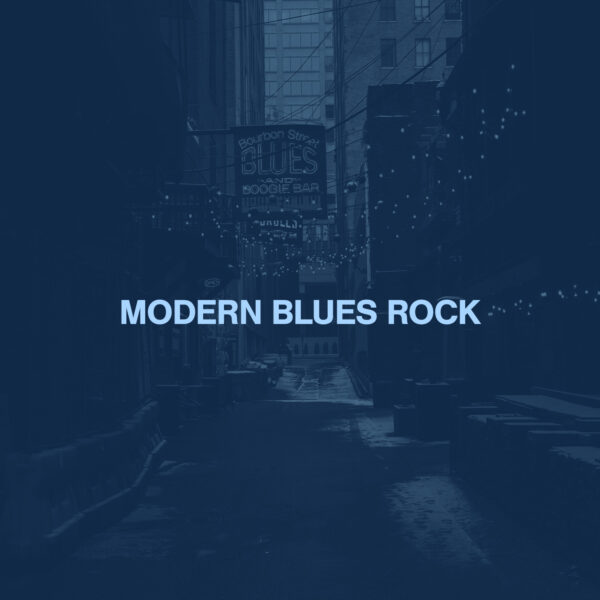 A mix of Modern Blues Rock songs. Follow kolibrimusic for more playlists.
Play
Do you want to submit music to this playlist? Click the button above to follow the playlist first!
100 Modern Blues Rock Songs you must hear Playlist on Spotify
In this playlist, we give you 100 Modern Blues Rock Songs you must hear in 2021. These songs represent artists within the modern blues rock genres released between 2010 – today.
Greta Van Fleet
Michigan's rock group Greta Van Fleet recently released their sophomore album 'The Battle at Garden' s Gate with significant chart performance to critical acclaim.  The group has three brothers: vocalist Josh Kiszka guitarist Jake Kiszka bassist/keyboardist Sam Kiszka plus drummer Danny Wagner.
Rival Sons
Rival Sons was founded in 2009 in Long Beach. The band includes Jay Buchanan (lead vocals), Scott Holiday (guitar), Dave Beste (bass guitar) and Mike Miley (drums) They are joined by keyboardist Todd Grazer. The band's signed on Atlantic Records via Dave Cobb's label Low Country Sound.
Alabama Shakes
The groups' music has been a huge success in the United States since the early 90s and has sold nearly 1.5 million albums. Alabama Shakes released their debut album Boys & Girls with producer Andrija Tokic in Nashville while still unsigned. The hit single " Hold On " received three Grammy nominations.
The Black Keys
The Black Keys was created in 2001 by Dan Auerbach ( guitar, vocals) and Patrick Carney (drums). The duo formed an independent act recording music in basements and self-producing its recordings. The band emerged as one of the most popular garage rock artists during the second wave of the genre revival in the 2000s. The band's commercial breakthrough came in 2010 with Brothers which won three Grammys together with its popular single Tighten Up. 
Elle King
Elle Schneider is a multi-instrumentalist and the daughter of Rob Schneider and London King. Her music styles encompass country-rock, soul and blues. Born July 3 1989 she released the debut album Love Stuff on February 17 2015. The album released it's top 10 single "Ex & Oh" which has earned her two Grammy Awards.
Nathaniel Rateliff & The Night Sweats
Nathaniel Rateliff is an American singer who resides in Denver Colorado. He has published three solo albums, two solo EPs and one album as NathanielRateliff and the wheel. His influences are described as folk, Americana and vintage rhythm & blues. He formed his supporting group called Night Sweats for an R&B side project he forged in 2013.
Wolver
Swedish rock group Wolver presents us with a satirical metacommentary about what it is like as a rock group and your career dream in modern days and. Wolver is composed of a strange trio: The Protagonist (leader vocals and guitar), The Brawler (drums) and The Charmer (guitar).
Joe Bonamassa
Joseph Leonard Bonamassa is an American blues-rock guitarist, singer and songwriter. At 12 years old he began his career with opening for B.B. King. Since the end of 2013, he has put out 25(!) solo albums with independent record label J&R Adventures of which 11 have reached number 1 on the Billboard Blues charts. His solo album received a 2013 Grammy Award nomination. Among guitarists, he has an extensive collection of vintage guitars and amplifiers. He is also known for playing at various notable Blues and Rock Artists.
100 Modern Blues Rock Songs you must hear Playlist on YouTube