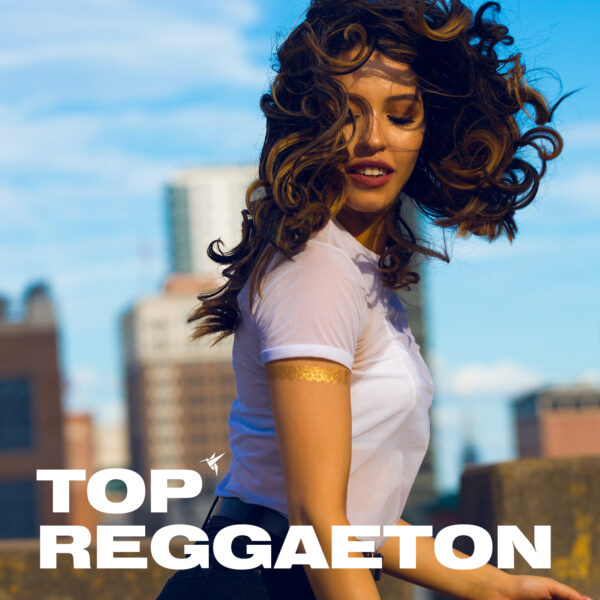 Top Reggaeton 2018 : Sandungueo latino, perreo del bueno para tu fiesta con los hits de reggaeton del momento. Con artistas como J Balvin, Maluma, Daddy Yankee, Ozuna, Natti Natasha, Sebastián Yatra, Farruko y más. Con canciones como Dura, Bella, Criminal, Déjala que vuelva, Échame la culpa y más.
Play
Do you want to submit music to this playlist? Click the button above to follow the playlist first!
Top Reggaeton 2018 Playlist on Spotify
The best reggaeton playlist to spice up your party
Reggaeton's catchy beat is everywhere from Latin clubs to hair salons. It's a young music genre, but hits like Despacito or Mi Gente are taking it to all corners of the world.

Just like salsa, another well-known Latin dance genre, reggaeton was born in different places at about the same time. First, there was a Caribbean immigration to Panama in the 70s. This brought Jamaican reggae to the country, which made it club-friendly. Later, a young Puerto Rican urban movement that was deeply connected to Hip Hop started having a similar sound. 
Eventually, a group of Latino producers and music industry people in the USA noticed its hit potential. It's no coincidence that reggaeton artists like Arcángel or Pitbull were born to Latin American parents in cities like New York or Miami.
You can recognize modern reggaeton by its sexually explicit, rapped Spanish lyrics. Its beat, the "Dem Bow", has been popular since the beginning of the 90s. You'll also identify it for the autotune that artists like T-Pain popularized in Hip Hop.
Unlike former Latin Pop success stories, its artists didn't need to sing in English to hit international charts. Gasolina by the Puerto Rican Daddy Yankee, the first reggaeton world success in 2004, has Spanish lyrics. Despacito by Luis Fonsi (also Puerto Rican), later with a remix including Justin Bieber, is another recent example. There's also "Mi Gente" by J Balvin, the Colombian "reggaetonero", featuring Spanish vocals by Beyonce: Another international chart success! 
It all might look like a boys-club with mostly male Puerto Rican artists. But there's way more to it! Our list includes female artists Like Natti Natasha and Karol G. Looking for a romantic touch? We feature the second wave by Colombian singers like Maluma and J Balvin.
Last but not least, check out the singles by the newest "Neo-Perreo" artists, like Tomasa del Real. This is just a quick overview of a big genre that, like Hip Hop, features a diversity of voices that aren't always a part of the mainstream.
Playlist genres
Mood
Top Reggaeton 2018 Artists
Bad Bunny
,
Bad Gyal
,
Daddy Yankee
,
Danny Ocean
,
J Balvin
,
Jenn More!
,
Joey Montana
,
Luis Fonsi
,
Maluma
,
Natti Natasha
,
Ozuna
,
Pitbull
Type of Playlist
Editorial
More info
Top Reggaeton 2018 Playlist on YouTube